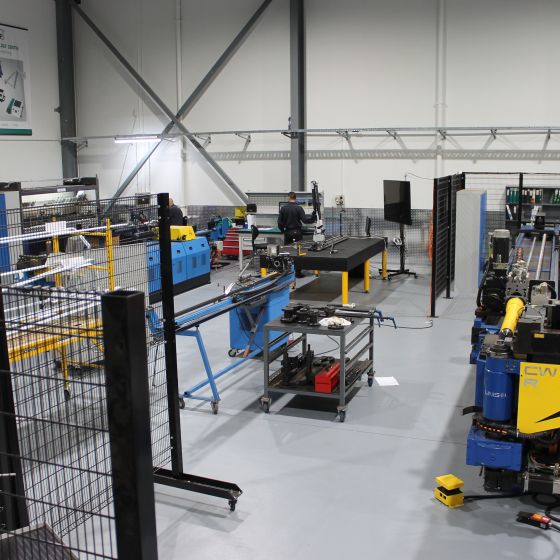 Contact STAUFF Technology Centre - Tube Reverse Engineering and Scanning
Any questions about tube reverse engineering and scanning? Get in touch now!
Hexagon Absolute Arm
The Absolute Arm 7-Axis delivers tactile probing and non-contact laser scanning for high-end portable measurement applications. With usability central to its design, the articulating measuring arm combines ease of movement and ease of measurement to a capacity of 6 m length track system, allowing STAUFF to deliver a fast high-accuracy 3D scanning and digitisation of tube assemblies - as well as reverse engineering capabilities to create absolute measurement results from a physical sample.
VTube Laser software
Combining with the Hexagon Absolute Arm, VTube laser software uses tactile plus laser scanning technology to collect point clouds of surface data to create generic shapes then build them in SOLIDWORKS®. With an accuracy of +/- 0.001 mm, STAUFF is capable of creating highly accurate tube designs and modelling.  
Microscribe scanner and design software
Microscribe is a portable system that can be taken on-site to accurately measure and plot geometric tube data from a sample pipe during design or prototyping by the customer, which can then be reverse engineered at STAUFF Technology Centre - accurate to exact customer specifications.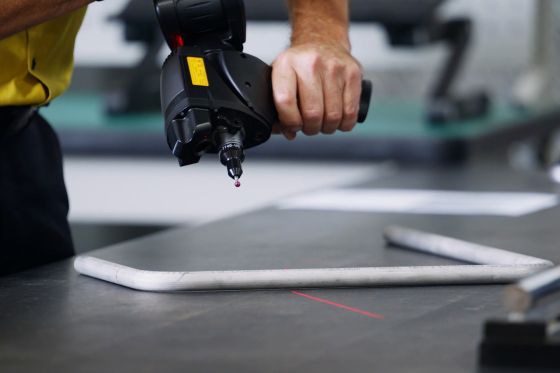 STAUFF Technology Centre Capabilities