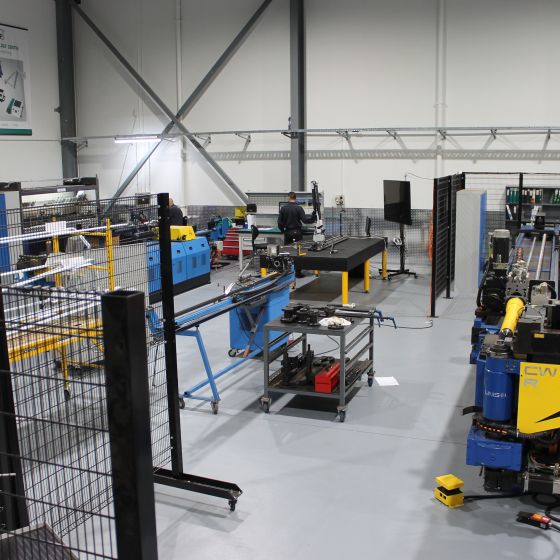 Contact STAUFF Technology Centre
Any questions about STAUFF Hose Production? Get in touch now!
STAUFF Technology Centre provides complete hose production capabilities for STAUFF Flex hydraulic hose and STAUFF Hose Connectors to meet industry applications.
Hose measuring and cutting to DIN 20066 for 2" 6-wire and 3" industrial hose
Internal and external skiver - internal 5/8" – 2" / externally 3/16" – 2"
CNC hose crimper - range up to 1-1/4" R15 – 2" industrial hose
Test bench - to maximum 1600 bar
Finishing; inspecting, labelling, tagging, end cap protection
Production is carried out by qualified hose technicians using state-of-the-art assembly equipment.
Hose Accessories
Various hose accessories and protection options are available according to MDG41 underground coal mining standard, surface mining and other industry-based standards.        
Hose Testing 
Static pressure testing and validation certificates of each hose assembly are available according to the customer's specifications. 
STAUFF Technology Centre Capabilities