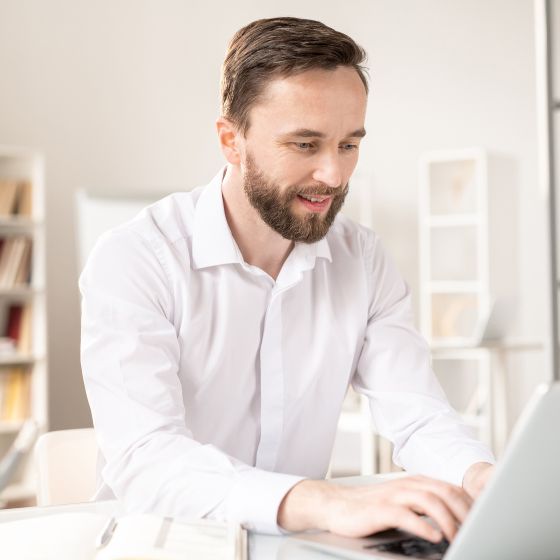 Contact for Coating Technology
Questions about the STAUFF Zinc/Nickel surface or other coating technologies? Get in touch now!
STAUFF Zinc/Nickel Surface Coating
STAUFF products for use in hydraulic lines are manufactured with a uniform, coordinated quality and design.
A large part of the range is manufactured in steel with the high-grade STAUFF zinc/nickel surface coating. 
Among others, this is delivery standard for:
STAUFF Clamps
Cover plates, rail nuts, adaptors, screws and other accessories
STAUFF Connect
Tube connectors and accessories
STAUFF Hose Connectors
STAUFF Quick Release Couplings
Numerous series and designs
STAUFF Valves
Numerous series and designs
STAUFF Test
Test couplings, test hose fittings, adaptors and accessories
Other products, such as STAUFF Flanges, are optionally available with the STAUFF zinc/nickel surface coating.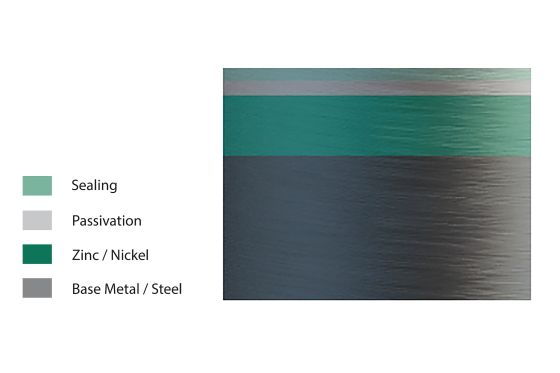 Surface Protection far beyond the Market Standards
With 1,200 hours resistance against red rust, the Zinc/Nickel coating offers excellent surface protection far beyond the previous market standards – even after transport, handling and assembly. This was successfully confirmed by testing in the salt-spray chamber according to DIN EN ISO 9227.
Users across all industries and applications benefit from sophisticated technology, which has been developed for and used by the very demanding automotive industry for many years now and that is already the proven standard for STAUFF components since 2007.
Characteristics and Features of the Coating
In some case far more than 1,200 hours resistance to red rust / base metal corrosion in the salt-spray chamber according to DIN EN ISO 9227 (handling of the tested components under practical conditions)
White rust occurs only by way of a slight grey haze
Surpassing the requirements of the corrosion protection class K5 as defined by the VDMA, the German Engineering Association (360 hours resistance to white rust / 720 hours resistance to red rust)
Free of hexavalent chrome Cr(VI)
ELV compliant according to 2000/53/EC (End of Life Vehicles Directive)
REACH compliant according to 1907/2006/EC (Registration, Evaluation, Authorisation and Restriction of Chemicals)
RoHS compliant according to 2002/95/EC (Restrictions of the Use of Hazardous Substances)
Appealing colour scheme with a bright semi-gloss surface finish – comparable to Stainless Steel
Significantly reduced tendency to corrosion by contact with other metals (such as Aluminium and Stainless Steel)
Improved abrasion resistance due to the ductility / plastic deformability of the coating
Little to no risk of triggering allergies – nickel release is down to only a fraction of the statutory limits relating to objects which come into direct and prolonged contact with the skin (independent results of the reference test method according DIN EN 1811 are available on request)
Good paint adhesion properties
Resistance against all commonly used hydraulic media
Electroplating of STAUFF Products
STAUFF products are finished with the STAUFF Zinc/Nickel surface coating at high-capacity electroplating partners close to the STAUFF factories and the STAUFF logistics centre located in Neuenrade Küntrop .
The state-of-the-art electroplating systems exceed current technological, economic and ecological standards, offering STAUFF reliable access to the required capacities and resources with the option of demand-based expansion.
Short distances between manufacturing, electroplating and logistics allow a high level of flexibility.

Start your virtual 360° tour through one of the electroplating partners located in
Neuenrade Küntrop and the STAUFF production and assembly areas in Germany!
Most economical method for handling less sensitive components which do not exceed defined size, geometry and weight limits and can therefore be handled as bulk goods
Components are filled into perforated round or polygonal drums which pass through the treatment tanks turning around their axis of rotation
All treatment stages, from pre-treatment to electroplating and post-treatment to drying, are automated and centrally controlled and monitored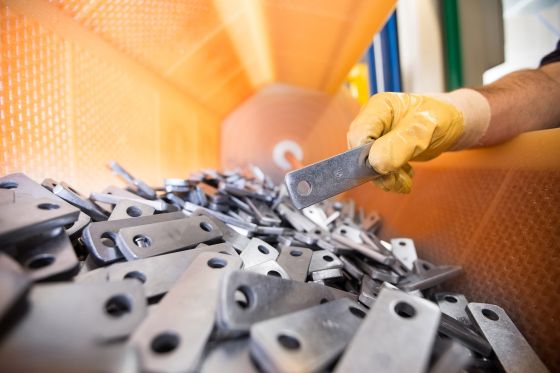 For components which cannot or should not be electroplated as bulk goods (i.e. in a barrel) on account of their size, geometry or sensitivity
Use of individually designed frames and product carriers with suspension brackets designed for the specific products, which transport the components to the various treatment tanks (pre-treatment, electroplating, post-treatment)
Fully automatic electroplating system, where the entire process (monitoring and check of electrolyte composition, metering of additives, monitoring and control of separation temperature and coating duration) is centrally controlled and monitored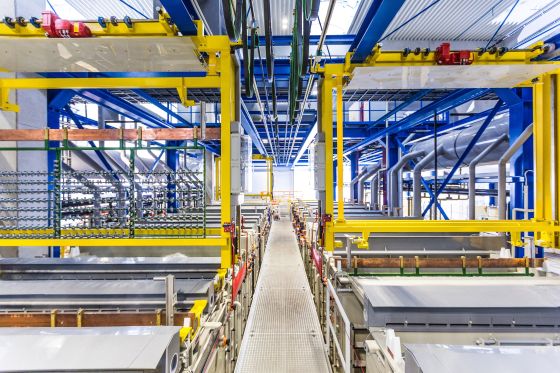 Maximum consistency and reliability in production, processing and handling from the systematic use of detailed, regularly inspected processes which can be adapted if required
Ongoing quality monitoring integrated in the production process with state-of-the-art inspection methods and systems in electroplating and at the STAUFF Technology Centre:

Layer thickness tests
Corrosion tests (in-house salt spray and climate chambers)
Raw depth measurements